Siemens Employer Brand
R/GA
2016— 2018
Siemens came to us with a challenge.
How to recruit the top engineering talent they were loosing to their big competitors.
We started by re-defining their internal communication to connect better with their employees. We designed a warmer and softer employer brand to give talent and employees insights of what is really like to work at Siemens.


We built it as a modular system with more than 300 templates to apply to all their internal communication.

"Sparking conversations about the future of engineering made them build a sense of pride in what they do."
A proud employee attracts top talent like no others.
"We gave them tools and support to change their employees culture."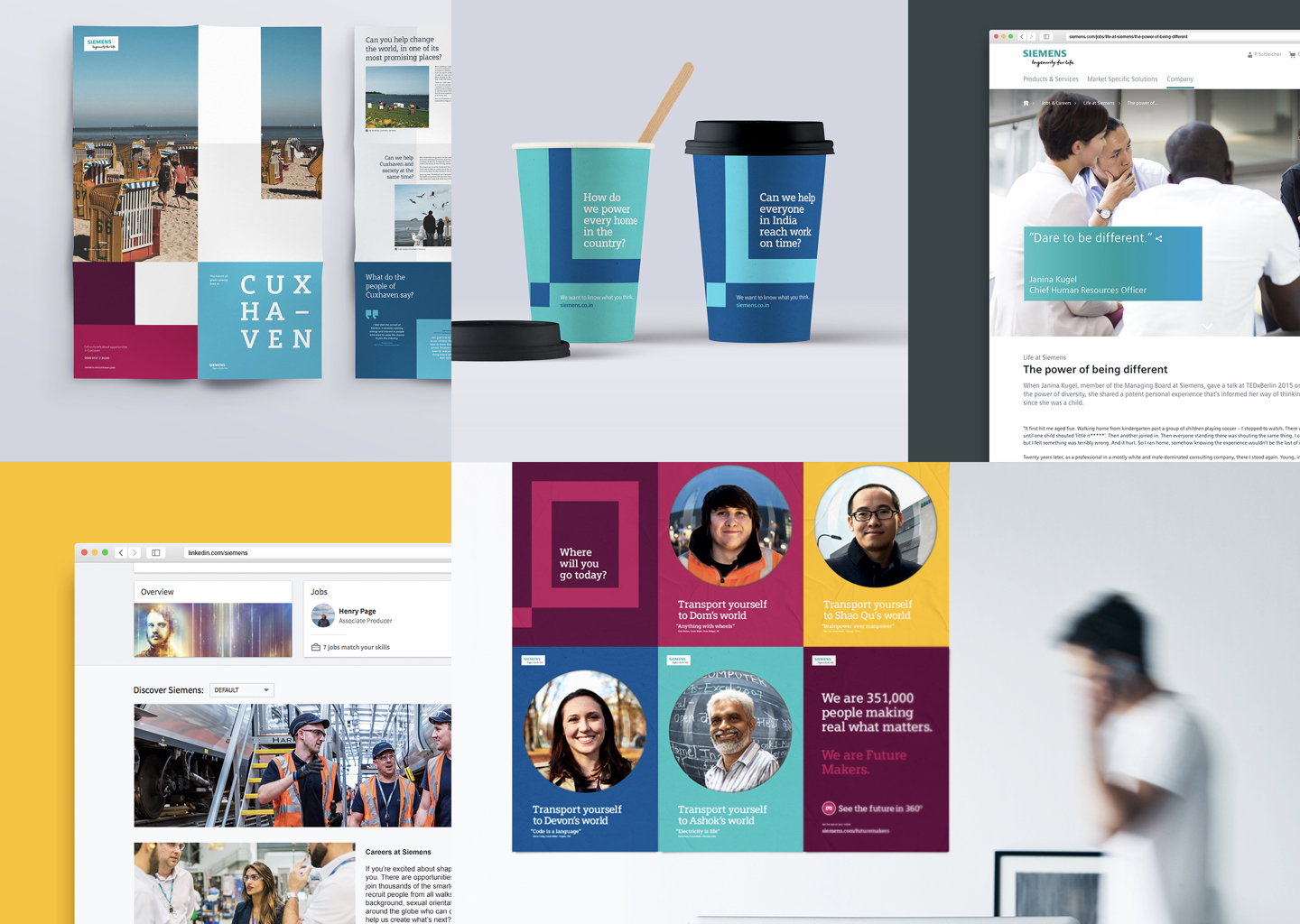 We automated the way they speak about themselves in recruitment with an AI driven job ad builder.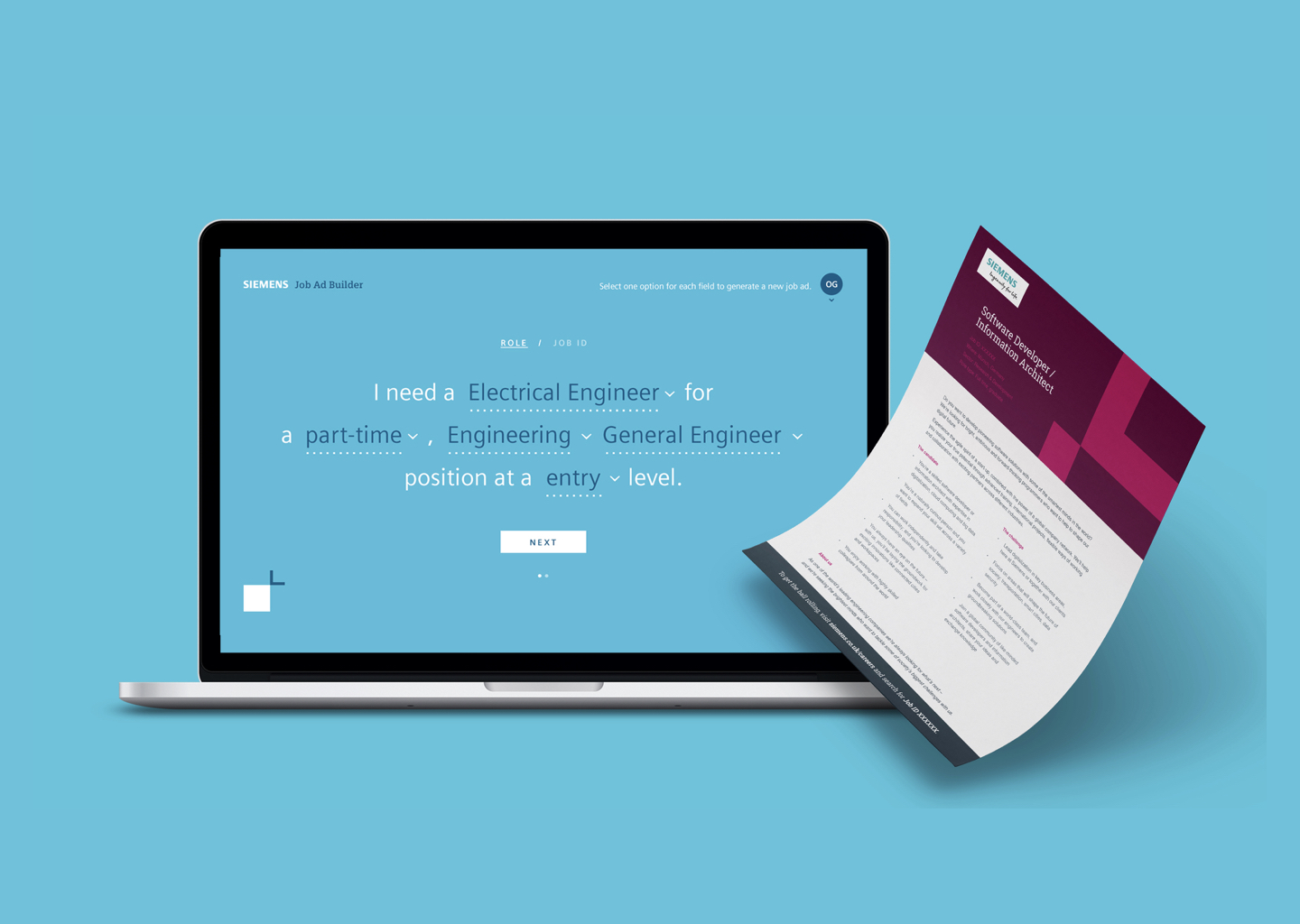 We created chatbot SAM (Siemens Auto Mate) to assist staff in their daily tasks from meeting their teams to access onboarding material.

Adapting also to recruit talent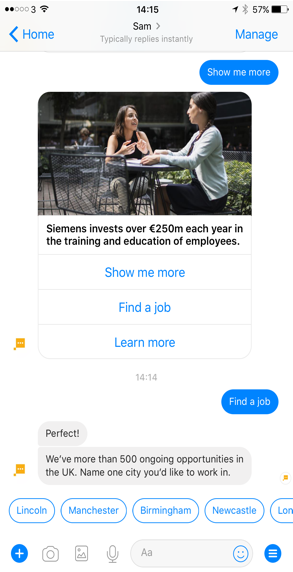 We organised workshops, and thought leadership events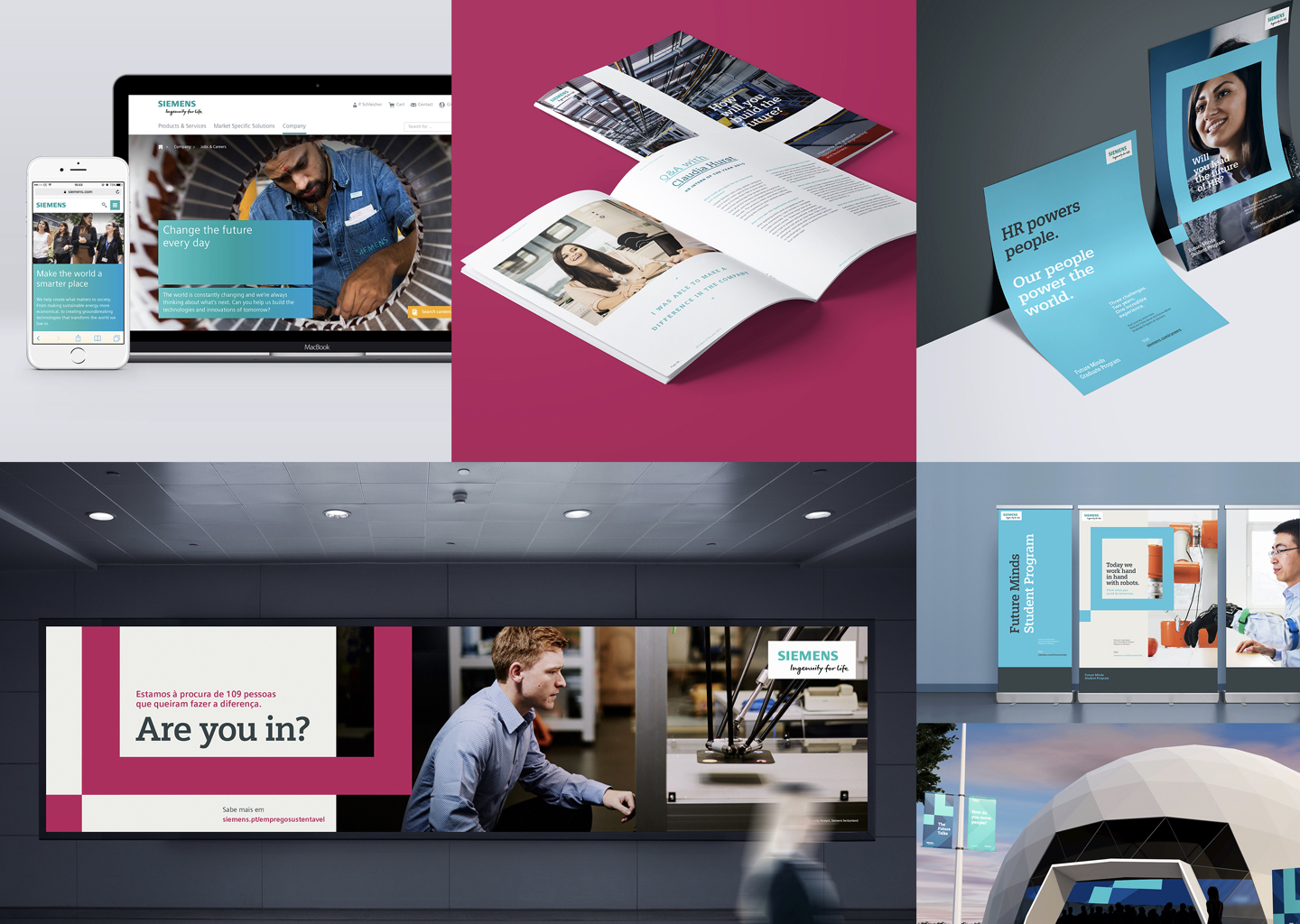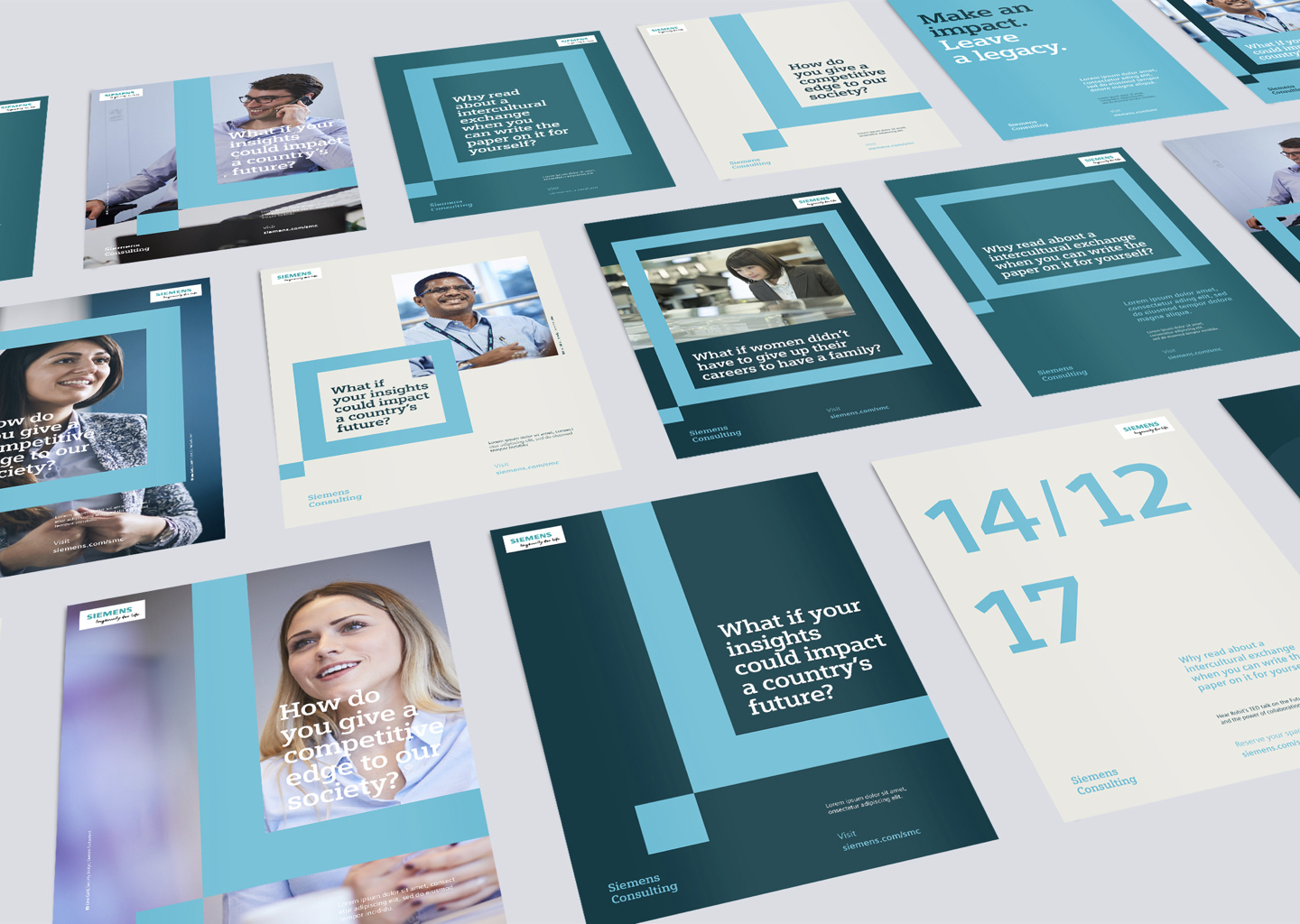 To give Siemens people a reason to be proud we needed to spark conversations. We launched The Future Makers program, a way of telling personal stories on how everybody at Siemens makes the future every day.
We customised 300,000 VR cardboard viewers to put on everyone desks.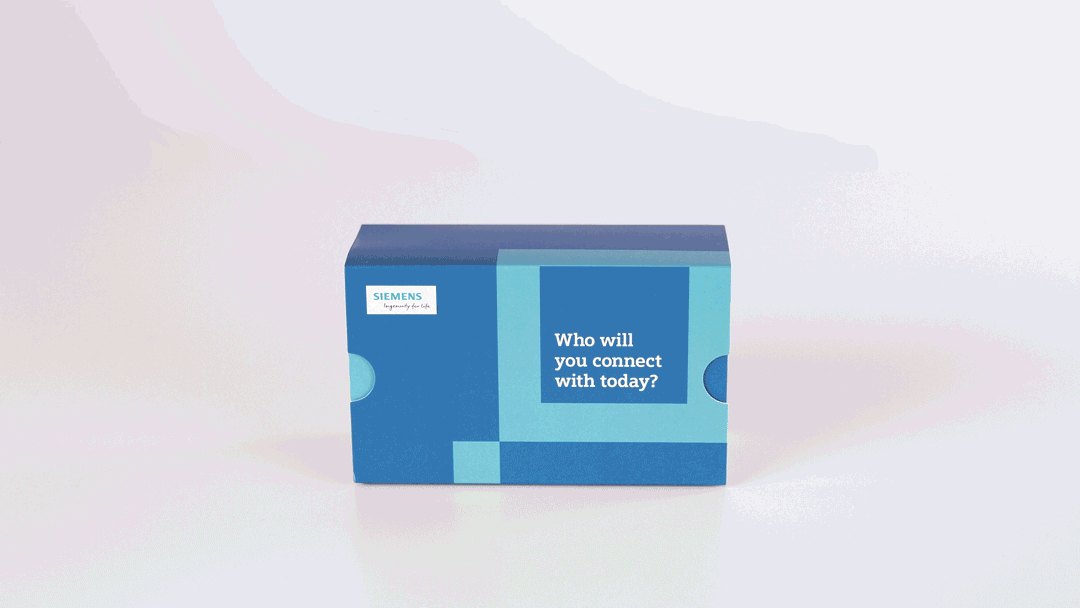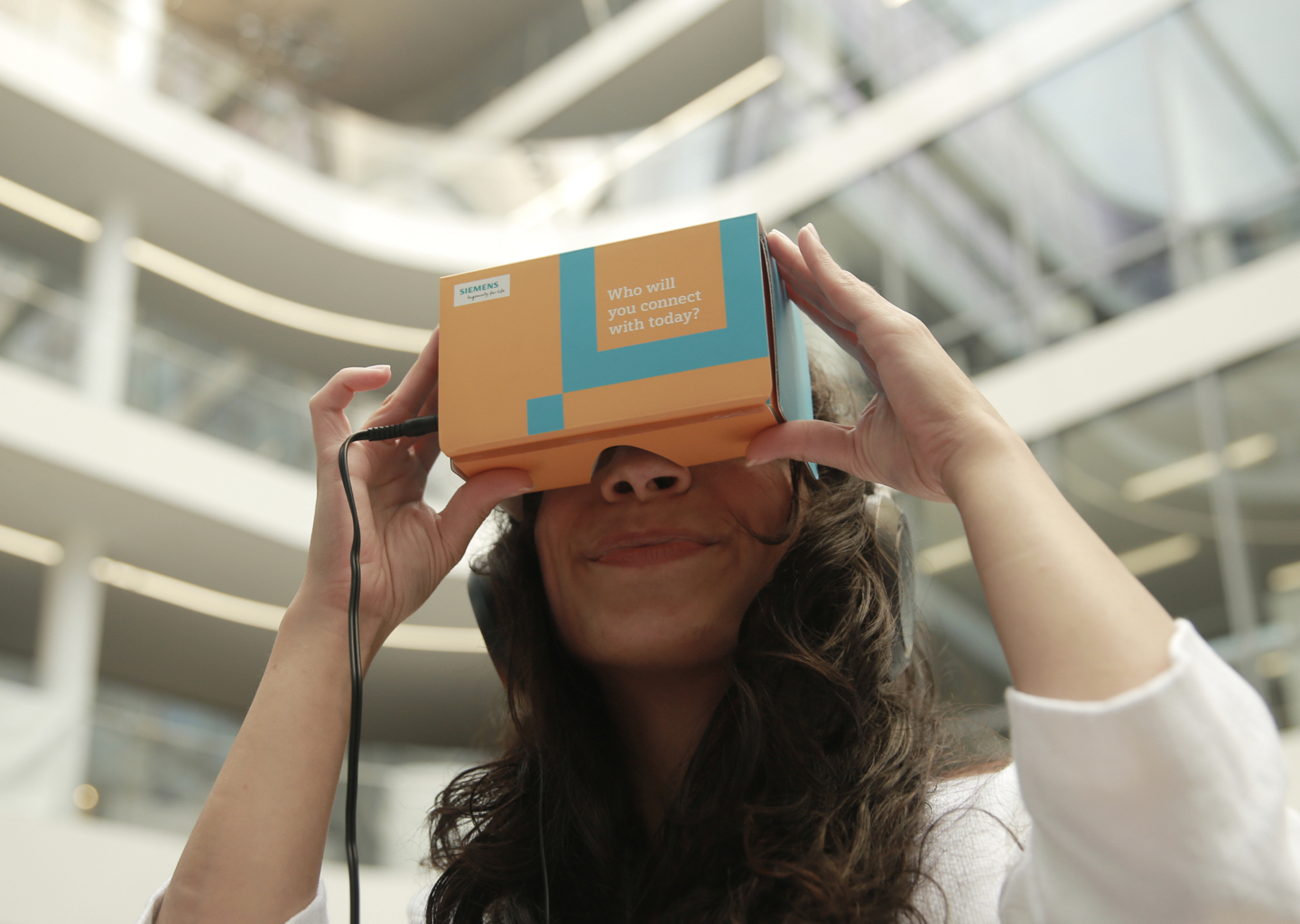 We built an app as a new channel to immerse employees in 360 films about their colleagues that we shot around the world.

We launched in 20 markets bringing Siemens' Future Makers stories known amongst 372,000 employees.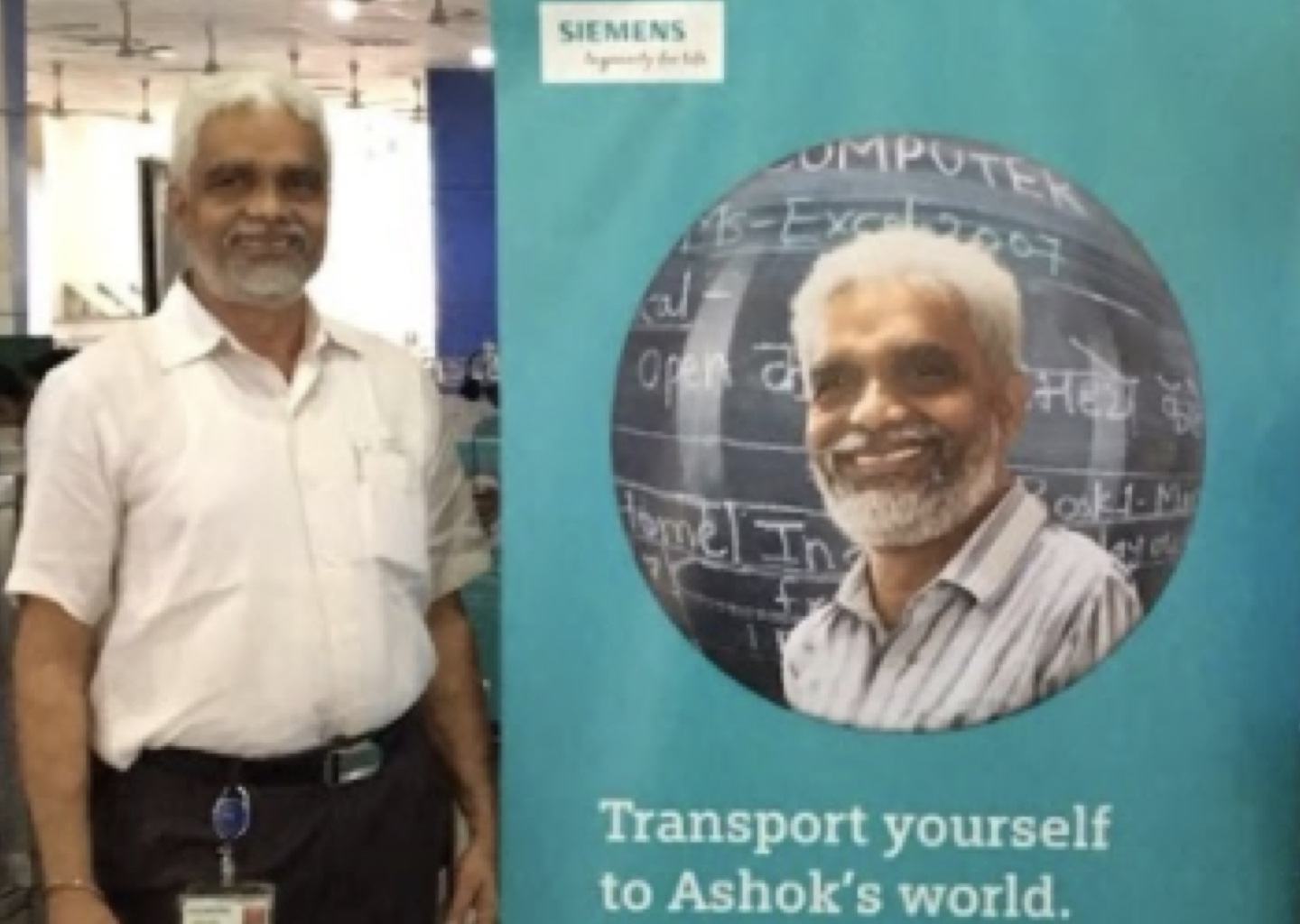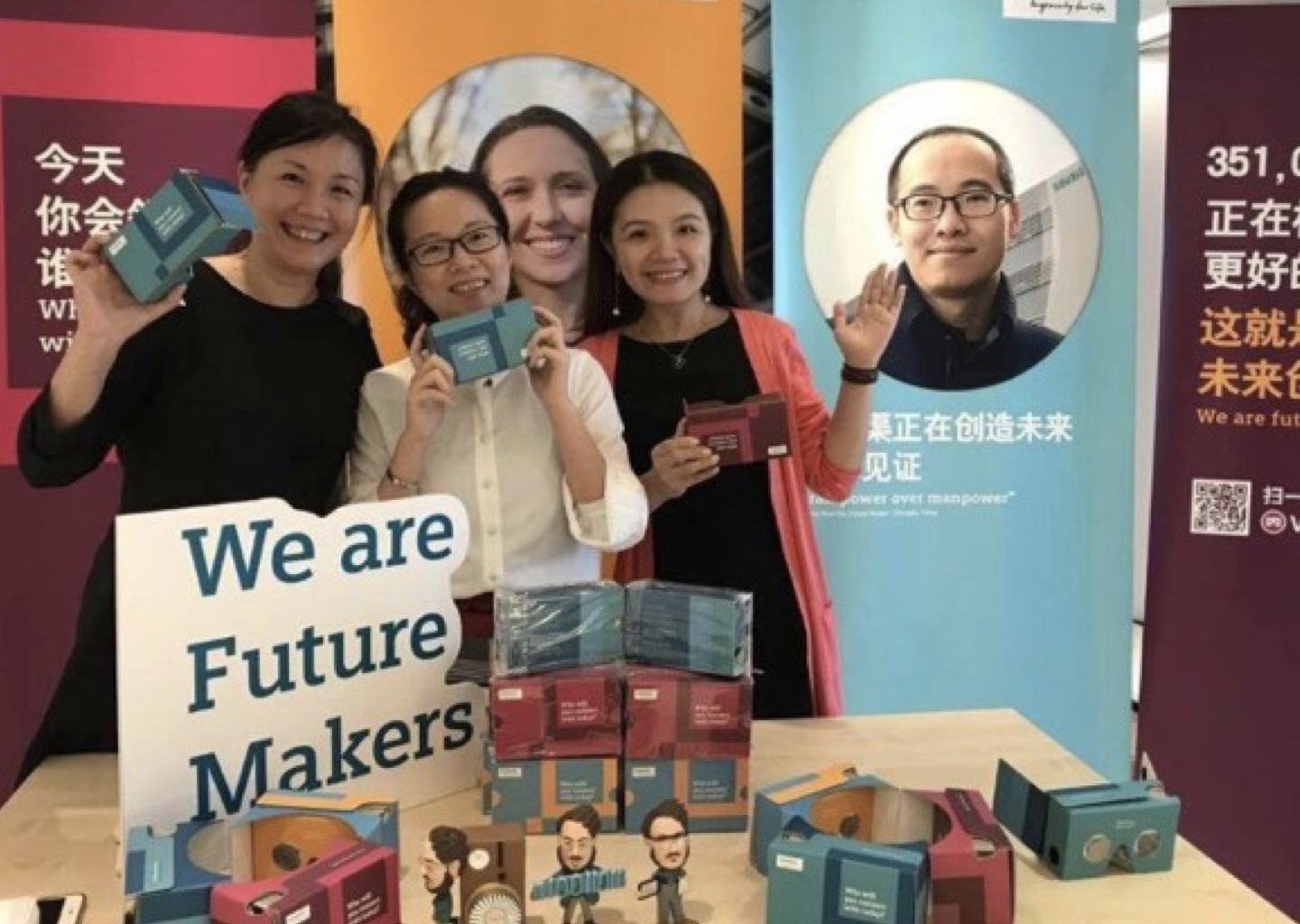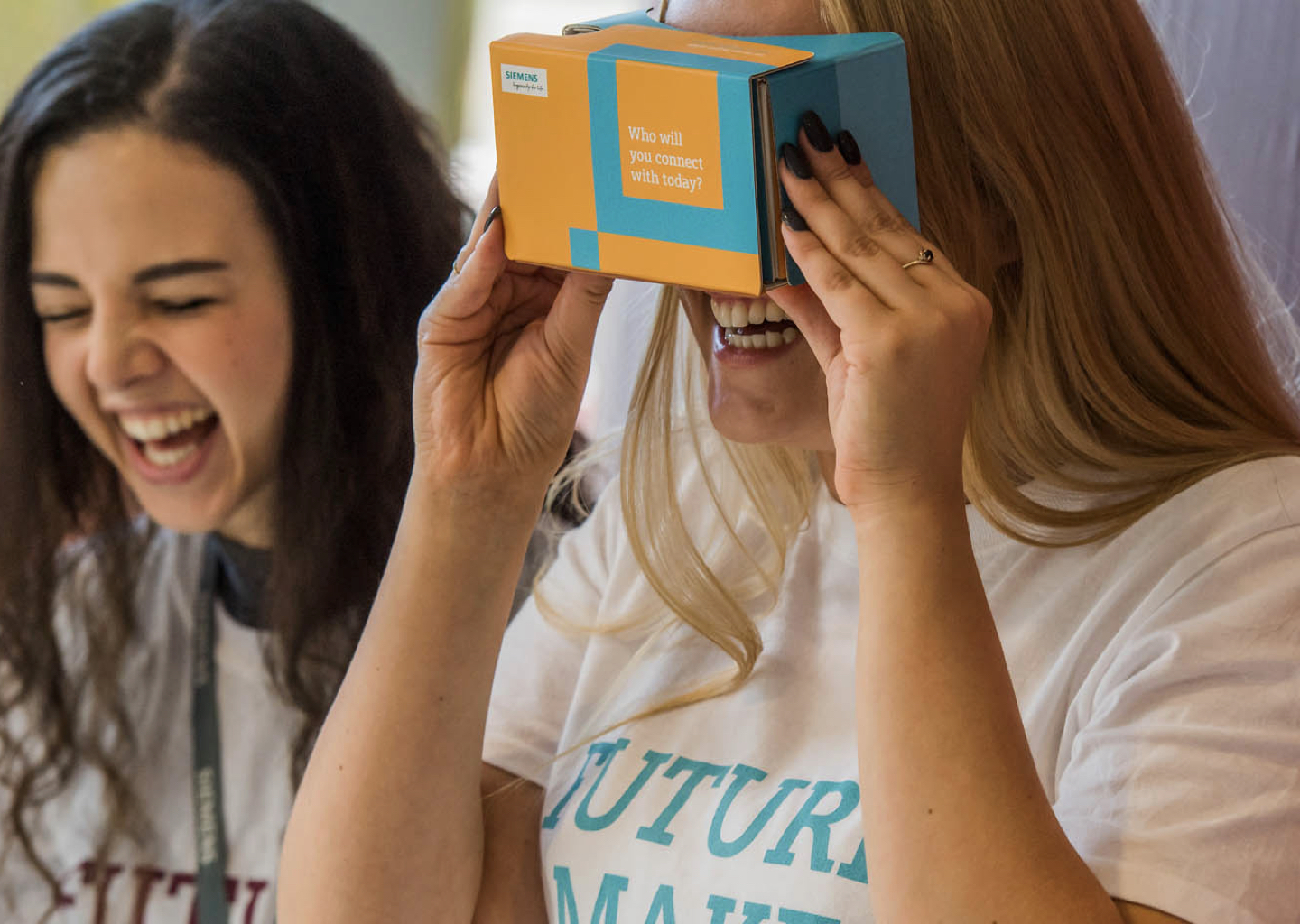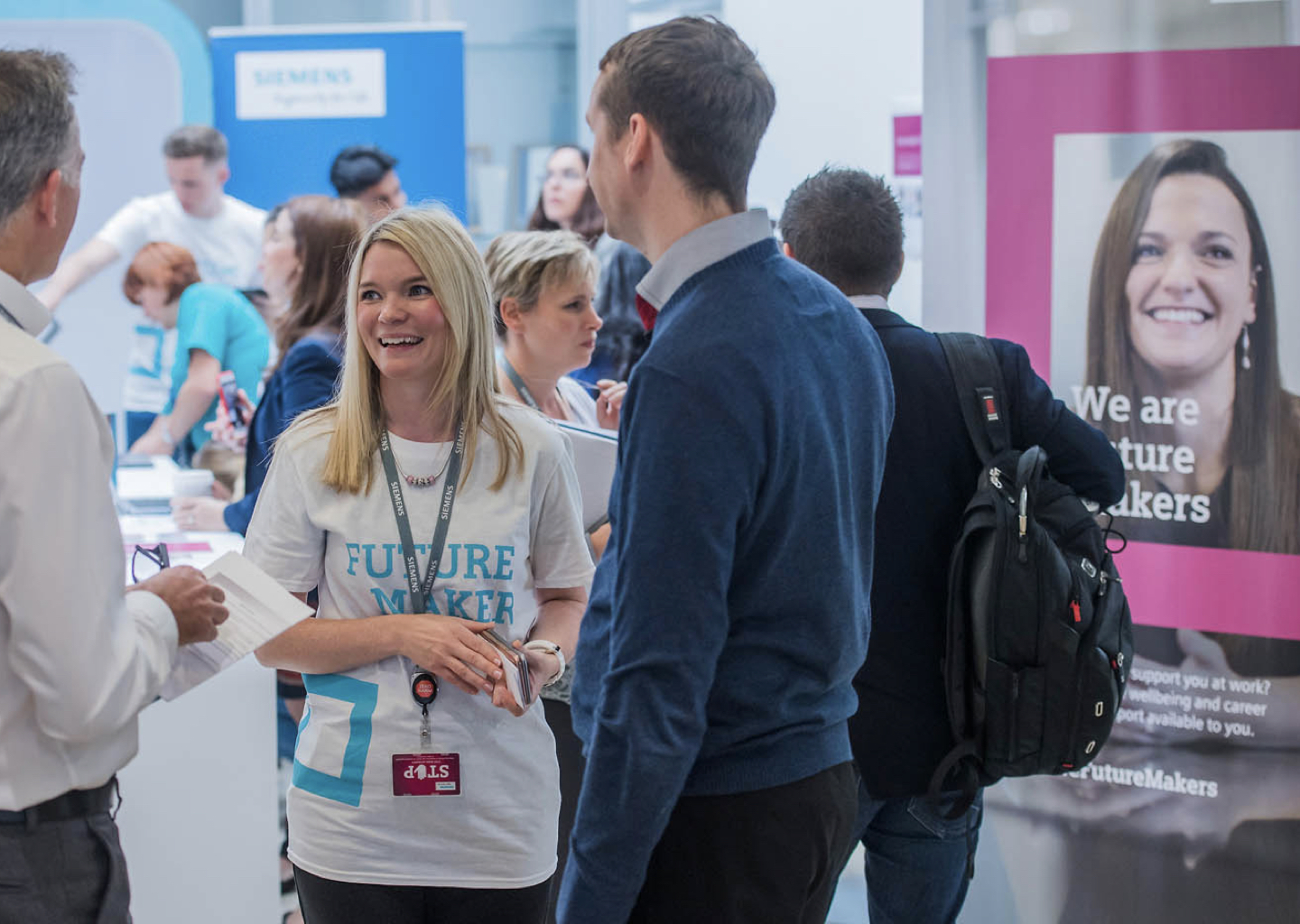 We centralised a publishing engine to create monthly stories getting more and more Future Makers involved, driving the conversation. on social and make top talent notice a different face of Siemens they never knew. The formula works.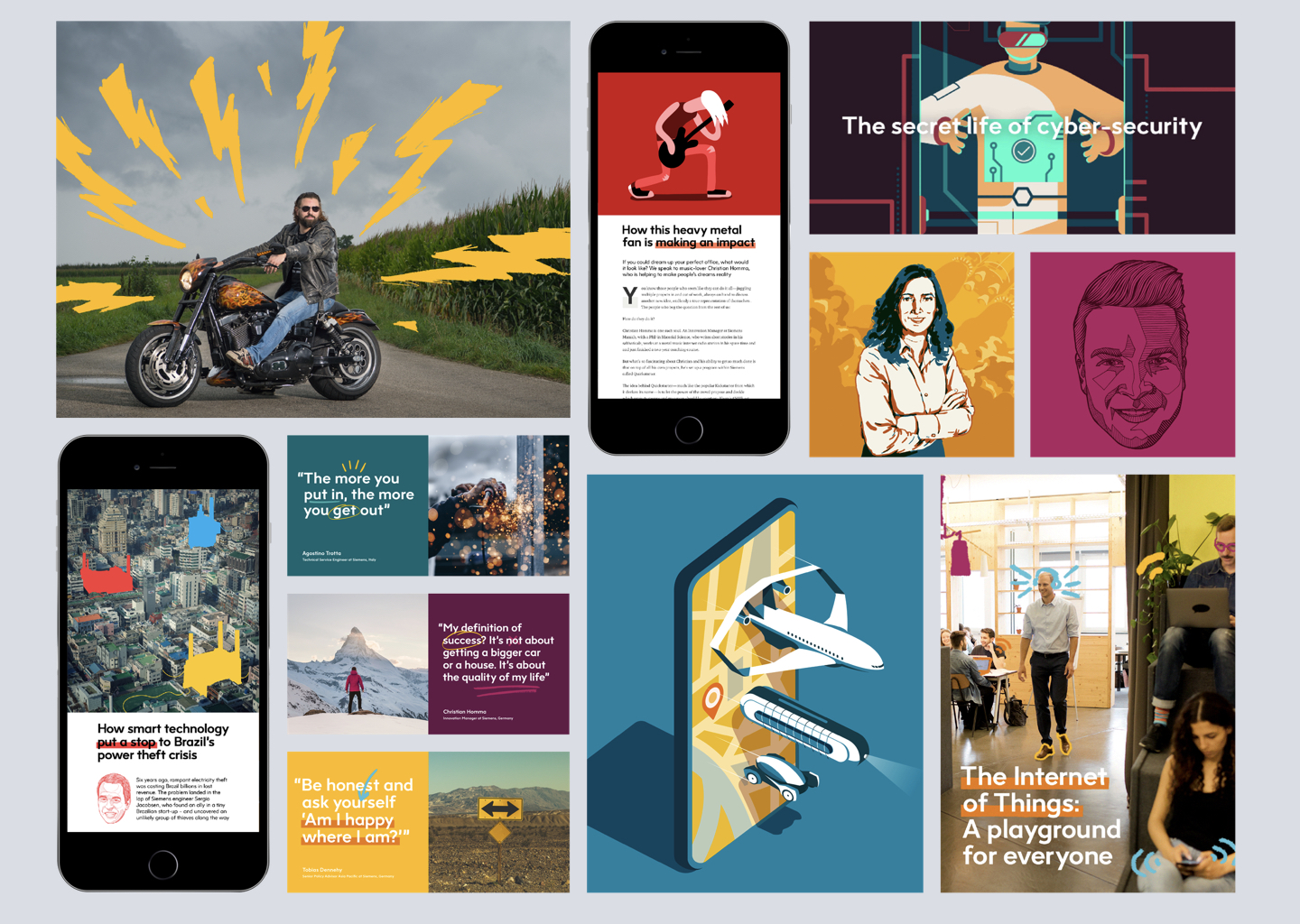 Initial Co-Creative Direction: Will Cookson
Visual Design Director: Matias Alvarez
Strategy Director: Lachlan Williams
UX Lead: Matt Cane
Future Makers in AR
R/GA
2017


For the Lisbon Web Summit 2017 we decided to bring the Future Makers stories to life with the newly launched AR kit. We wanted to make people 'see the unseen' showing the data and inpact Siemens employees are making around the world.
Adapting the brand employer brand to co-exist on the stand with Siemens corporate communications brand.
And building a bespoke unit to attract and wirelessly recharge 3 iPad Pros loaded with the experience app.
Visual Design: Chris Georgiou
AR studio: RWD
Stand Props: Asylum